artWORKS is designed to facilitate the development of artistic expression for youth in Pasadena. It enables youth to free their existing passions and to expand their knowledge of language, technology, art and culture in order to engage students in academic achievement, postsecondary education, careers and community service. artWORKS is a collaboration of Learning Works Charter School and Armory Center for the Arts that "started with a yes!" from Victoria Rusnak of Rusnak Auto Group, a Pasadena-based company that generously leases the space for LW's arts facility at 2914 East Walnut Street in Pasadena for $1 a month.
artWORKS is a venue to teach our community about new and emerging art forms, urban art and youth culture, which can legitimately contribute to society and the workplace. Space is used by Learning Works students only from 12 p.m. – 4 p.m. and open to all youth in the San Gabriel Valley at 4 p.m.
artWORKS provides:
Classes and workshops in a variety of arts.
Space for performances and exhibits.
Help for youth to develop skill sets that are transferable to the workplace and school.
A connection for youth to a multitude of community resources in the arts.
To learn more about artWORKS and find updated class information please visit: www.artworkspasadena.com  For more information and to register call Marissa Naraghi at: (626) 564-8762.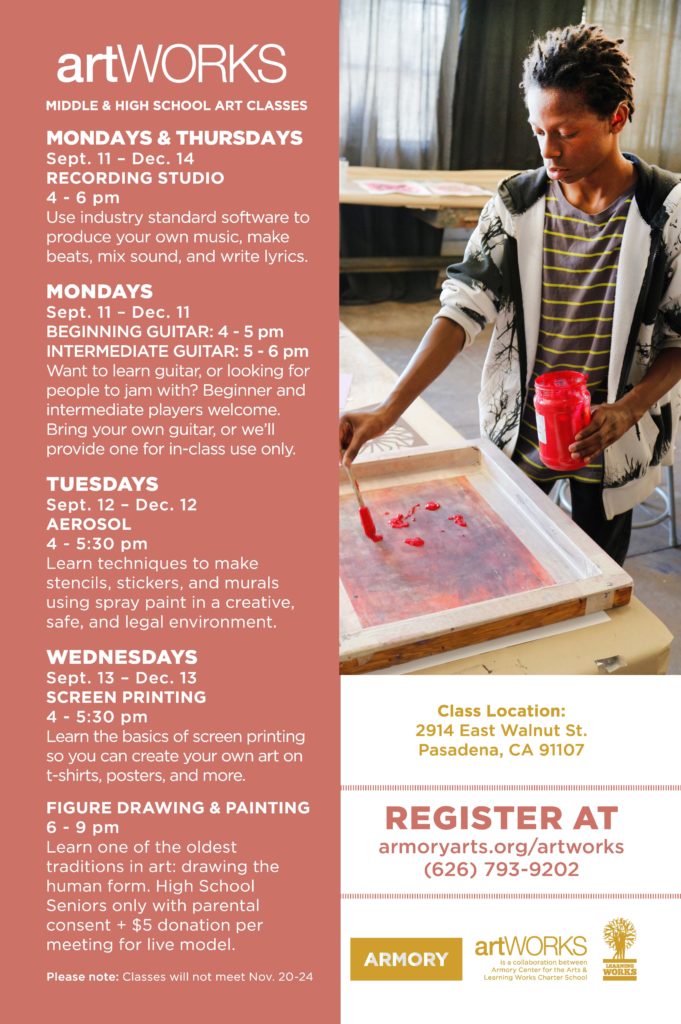 © 2018. Public Works Group. All Rights Reserved.